Since its founding in 2002, WIUT scholars and students have engaged in research in Uzbekistan, Central Asia, and throughout the world. Lately, policy reforms have multiplied the need to support government and private sector decision-making with evidence from solid research. With a strong independent voice, WIUT established the Scientific Council in response to high demand in the labor market of Uzbekistan to researchers and higher education professionals with postgraduate degrees, specifically PhD and DSc.
The Scientific Council at WIUT, numbered 29.06.2019.I.85.01, is a platform where PhD and DSc candidates from local universities may defend their dissertations to get PhD or DSc degrees in Management subject area. The Council was approved by the Supreme Attestation Commission (SAC) on 29.06.2019.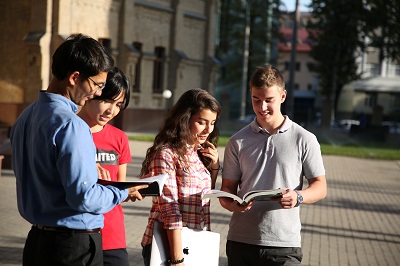 Application and defense procedures are based on a decree of Cabinet of Ministers of the Republic of Uzbekistan №304 22.05.2017 on Measures for Further Improvement of the Postgraduate Education (attached below). Candidates can defend their dissertations in English, Russian or Uzbek language – based on a prepared thesis for defense.
Candidates are required to present their findings at Scientific Seminar series. Scientific seminars working group and opponents from leading organizations of public/private sectors, and research and higher education institutions participate at Scientific Seminar series. Candidates are expected to proceed to defense considering comments and feedback given by working group and opponents.